Jazz Tibet Club is a legendary venue in Olomouc with a unique genius loci where a music club meets a restaurant. The friendly and cosy atmosphere with its wooden interior resembles Irish pubs. The unique space hosts concerts of top-quality bands and musicians from all over the world united by amazing music and an honest approach to it.
Despite its name, the club is far from being merely a jazz music venue. The music dramaturgy is not bound by genre and is focused on original work and authentic expression limited only by the character of the space. Apart from jazz, blues, indie/rock or folk and above-genre combinations, the program of the venue includes alternative hip hop, ambient and electronics. The club offers a unique atmosphere as well as a premium technical background which contributes to the first-rate sound, which has been in the centre of the club's focus for years.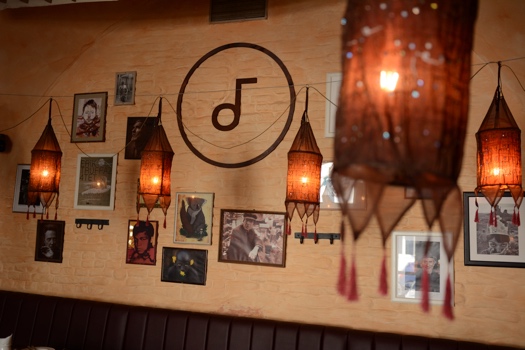 The club was founded in 1994 in the very heart of Olomouc in a historical building from the 15th century with an interesting history. This former salt house or a storage for building material was rebuilt over the course of a year and a half into a jazz club by local jazz music enthusiasts. It was further reconstructed and redesigned in 2000 followed by final reconstruction in 2011 which led to its present shape. The title of the club alludes to Jára Cimrman and his poetics.
Jazz Tibet Club originated in a spirit of enthusiasm and motivation which has been the driving force up until now with its management which can still be felt as we firmly believe. The ideal size of the club ensures comfort as well as close contact of the musicians with the audience which contributes to the desired intimate atmosphere. The unique environment, music and atmosphere in the audience resound together creating hard-to-describe moments.
All these are reasons why amazing musicians from the Czech Republic, Europe and the entire world visit Jazz Tibet Club each year and why they love coming back. We would be truly happy if it became a second home for you as well. Jazz Tibet Club lives for live music.